Get your FREE "Writing for Children" blog fest ebook. Send me an email at: museitupeditor@gmail.com with Blog Fest Ebook on the subject heading.

Have a publishing brag? Then join us at Bragging Rites.
Readers and writers are encouraged to join and read:
Excerpts/interviews/reviews of upcoming releases.
http://ca.groups.yahoo.com/group/BraggingRites/

Getting Traffic to Your Site
http://www.webupon.com/Marketing/Getting-Traffic-To-Your-Site.60308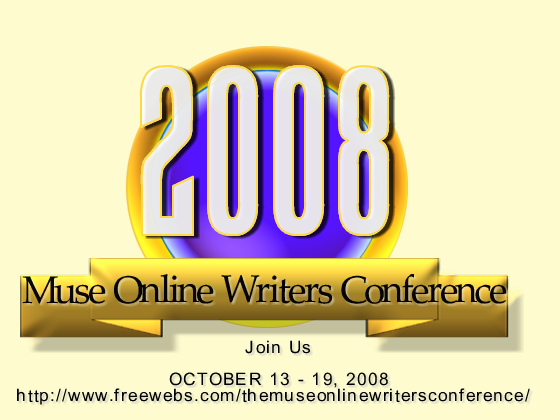 The Muse Online Writers Conference
http://www.freewebs.com/themuseonlinewritersconference/
FREE registration, over 100 FREE workshops, FREE handouts
OCTOBER 13 - 19, 2008
Registrations now closed. Stay tuned for information on our 2009 Conference.
Registrations will open in November 2008.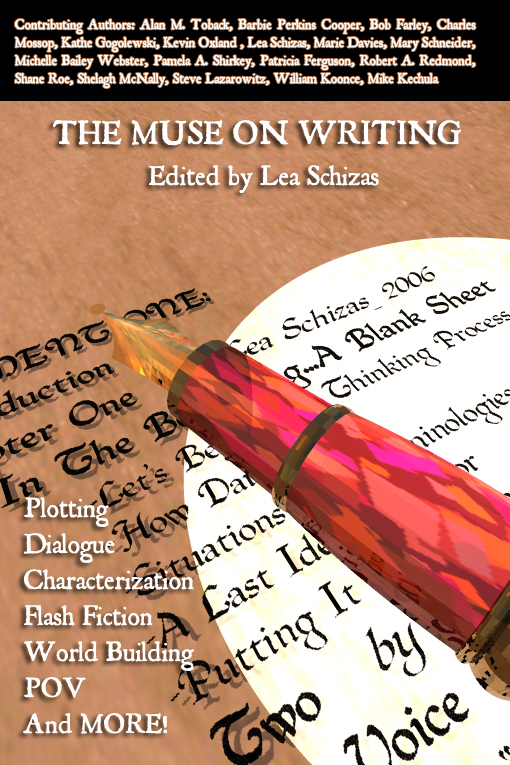 http://www.freewebs.com/themuseonwriting/
Published by Double Dragon Publishing
ISBN: 978-1554043170
THE writing reference book to get you on the right track!
Everything needed from beginning to end and more!

http://www.writinghood.com/Style/Rejection-Get-Over-It.80326

http://hubpages.com/hub/Ten-Tips-for-Writers
http://www.quazen.com/Arts/Online-Writing/The-Writers-Conflict.59729

http://hubpages.com/hub/Tightening-Your-Writing

Email: museitupeditor@gmail.com Website: http://www.leaschizas.com